Christmas Concert – Whoops-a-daisy Angel
On Tuesday 12th December we performed our concert to our family and friends. We were amazing, well done reception!
Reception Christmas party
What a fun day we have had – we have partied all day. We played games, sang and danced, bounced on the bouncy castles, had a picnic and even had a special visit from Elsa and Olaf!!
Walk to the post box
On Friday 1st December we walked to the post box to post our letters to Father Christmas. We sang Christmas songs as we walked and one of our lovely neighbours even gave us some decorations for our Class Christmas tree! How lucky are we?
Christmas Dates
Dates for your diaries-
Christmas Fair – Thursday 7th December
Foundation Stage Party – Friday 8th December
Reception Concert – Whoops-a-daisy Angel – Thursday 12th December 9:30am and 2pm   (costumes to school by Wednesday 29th Nov please)
Last Day – Wednesday 20th December – finish at normal time.
We're Going on a Bear Hunt!
Last week each class read the classic children's story, 'We're Going on a Bear Hunt.' Throughout the week we made our own maps, sequencing the story and reminding us of some key phrases; "Long, wavy grass! Swishy, swashy." On Friday we received a message from Arthur and Chester bear saying that they had gotten lost whilst out on an adventure! So we went out on our own bear hunt to rescue them. Have a look:
 Children in Need  
Friday 16th November we celebrated Children in Need. We raised money for this charity by having a 'Teddy Bear Day' where we could bring a teddy to school and wear our own clothes. In the afternoon we made Pudsey Bear sandwiches.
We even went on our own teddy bear walk to show our bears around Abbey Primary!
Anti-Bullying Week
This week was anti-bullying week. We read the story of the rainbow fish and talked about why it's important to be a good friend. We even made our own rainbow fish, decorated with beautiful rainbow scales, and wrote down something we could do to be a good friend!
Remembrance Day
We have been busy making poppies and learning about Remembrance Day. We sat quietly for two minutes and thought about those who have fought for us.
Experimenting With Colours!
This week in reception the children have been very excited about Halloween! Because of this, Pink and Lilac class have been reading the Story of Winnie the Witch and talking about colours. The children have been making their own potions and spells as well as creating their own witch's hats! 

We have also been colour mixing using the three primary colours to make some new secondary ones.
This week is science week! In Class we are conducting an experiment to see what will happen to a bunch of white flowers when they are put in blue water! The children have made predictions and we will find out what will happen at the end of the week!
The children have also been given the opportunity to take part in a science workshop! There were lots of exciting activities to be involved in and experiments to watch. It has been a bright and busy week!
Phonics Workshop
On Thursday 19th October Mrs Hamilton-Lee ran a very successful phonics workshop. This was an opportunity for parents to find out how we teach phonics and discover how they can help their children at home. There is a timetable of workshops throughout the year which cover key aspects of our teaching and learning, look out for the next one!
Houses and Homes
This week we have been thinking about families and how all families are different. We have been building homes out of boxes, each child's home has the photographs of their family on it.  
Everyone is excited to hear about all the different kinds of families we have!               We have been reading the story of The Three Little Pigs and have talked about the types of houses they lived in. we all agreed brick houses are the best!
Lilac Class fun
What a fantastic start to the year! We have had a great time working with our new friends getting to grips with the challenges of reception. We have enjoyed finding our way around school, staying for lunch and visiting the library. We have especially enjoyed doing PE!
Pink Class with Miss Watt and Miss Harman
We've had a brilliant start to the year so far, with everyone settling in really well! We spent a week exploring the school which Pink Class really enjoyed. We got to see all the different areas we might visit throughout the year; the library, the gym, the dinner hall and more! We even took some fun photos of everyone 'rocking in their new school shoes'. 
---
Welcome to Reception 2017/18 
                             Lilac Class – Mrs Skinner, Mrs Delgado & Mrs Hand                                                            
Pink Class – Miss Watt, Miss Harman & Mrs Hand
Welcome to our reception blog. On this page you will find information about the fun we are having in reception this year. Over the last month the children have settled in well to their new classes. We have enjoyed welcoming some old (those who have been to our nursery) and new friends to our school. We have had a busy time getting to know your children, finding out about their likes and dislikes, supporting them in making friends and learning the rules for our new classes.
We look forward to updating you about our learning adventures over the coming months.
We will be adding photographs to show you how much fun we have at school, if you would like your child to appear on the blog please return your completed Media Permission form to your child's class teacher or the school office.
Kind regards,
The Reception Team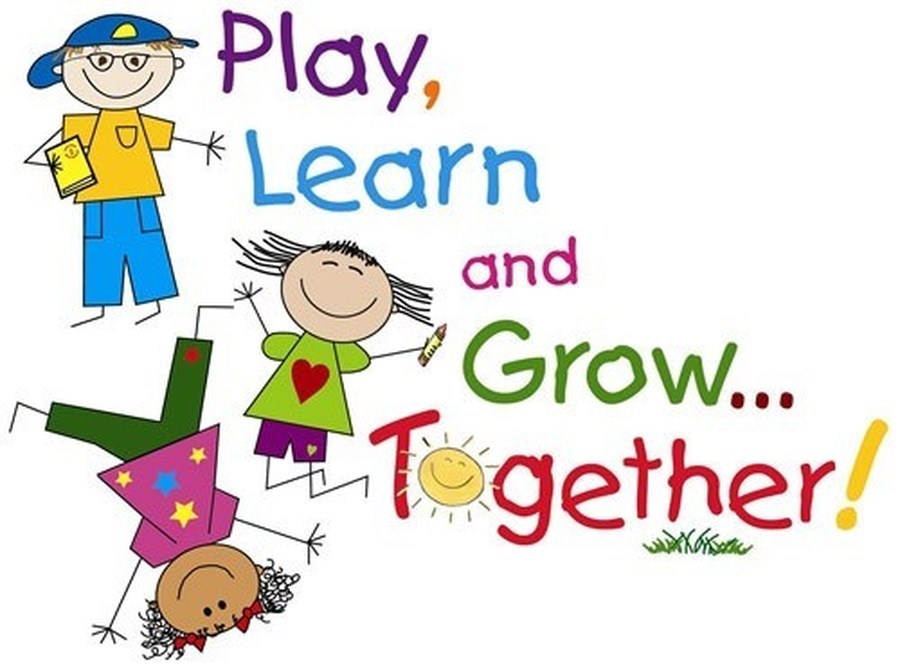 _________________________________________________________________________________
---

2 Year Whole School Assembly
This morning we celebrated all the children at Abbey who have been amazing throughout the school year.
Congratulations to our award winners… from Pink Class Chloe and Anaiah received 100% attendance awards. In Lilac Class Lucas and Pratigya won amazing attendance awards and Pratigya received a Mathletics award.  
Congratulations to all of the Reception children for your hard work this year. We are all very proud of you!!
Wednesday 12th July @ 9am Reception Sports Day will start on the field.  After all the activities have been completed we will have a short family picnic where you and your child can enjoy a snack and drink together on your blankets and join in with some family games.  At 11am the children will come back in to the classroom to continue the school day. The  children will have school dinners and packed lunches as normal.
Monday 17th July @ 8:45…Year One Transition Meetings in Orange & Red Class. You will be able to see your child in their new class at 9.15 a.m. Please try and attend this meeting.
Wednesday 19th July @ 1:30pm – GRADUATION. We look forward to seeing you in the hall for our special graduation assembly. 
4/07 da,da,da….Super Daisy to the rescue.
In Lilac and Pink Class Planet Pea has exploded and there are peas everywhere. The children have absolutely loved learning about Super Daisy and Planet Pea. We have eated peas on donuts, taken peas out of the jelly, counted peas and used peas to make planet 5,10 and 20.  We wrote about our pea-tasting experience.
26/06 Superhero School
This week in theme/literacy we have been inspired to create our own Superhero School.  We made capes, masks and wrote our own superhero profiles. The children have a wonderful imagination and some of their super powers were very creative!
19/06 Super worm is super long, Super worm is super strong, Watch him wiggle, See him squirm, Hip Hip Hooray for SUPERWORM! 
In Theme/Literacy this week we have used the book Superworm to continue our theme of minibeasts but also get the children ready for our superhero theme staring next week.  The children have loved investigating the story and thinking of using wow words to describe super worm and the evil wizard lizard.  We have discussed what a super hero does and what is means to be super. Pink class are super excited about superheroes and there has been lots of activity rescuing our friends and making superhero models. In Numeracy we have looked at telling the time and Lilac class have loved making clocks and showing off their time-telling skills.  
 Mad About Minibeasts 16/06
This week the children have been hunting high and low to find bugs of all shapes and sizes around the school playgrounds.  There have been squeals of delight every time a bug has been discovered. We have learnt how to write facts in Literacy and focused on doubling and halving the ladybirds spots in Maths.
 Bocketts Farm Trip
What a super duper day at Bocketts Farm on Wednesday. The children had so much fun learning all about the farm animals, having a tractor ride, handling some of the smaller animals, they got to watch a goat milking demonstration and walk around the big barn looking at the larger animals (sheep, pigs, goats, donkey and cows). After lunch the children enjoyed cheering on the pigs during the pig race.  Here are a few photos of the fun day had by all of us!
 What comes out of an egg? 
This week we have been learning about which animals hatch from eggs. We have learnt the life cycle of a chicken. We have talked about animals and birds who make nests and have learnt about 'incubation'.
Wheelathon
We had a really fun time on Thursday when we completed our sponsored challenge of riding, scooting or pushing our wheeled toys round the playground. we all managed to do 10 laps, including our teachers who had as much fun as we did! We look forward to receiving your kind sponsorship money and planning our farm trip.
        International Week         
We have been learning about the countries of Japan and Bulgaria. We have looked at traditional clothes, eaten traditional food and learnt about the customs and traditions from these countries. We were also lucky enough to take part in a dance workshop and learnt and performed a traditional dance. What a fun filled Week!
Red Nose Day
We dressed in red to raise money for Comic Relief. Thank you for your donations, we will let you know how much money we raise as a school.
Traditional Tales
Another busy week in reception and another traditional tale learnt and enjoyed. This week we have been working with the story Goldilocks and the three bears. We have had lots of fun painting, drawing, writing letters and acting out the story.
World Book Day
On Thursday 2nd  March we celebrated World Book Day. We came to school dressed as our favourite book characters and shared stories with the children going to both nursery and their parallel reception class. Thank you for the amazing costumes, the children all looked fantastic.
Pancake Day
On Tuesday we celebrated Pancake Day/Shrove Tuesday by tasting pancakes, writing our own recipes, choosing our toppings and having pancake races in our P.E. lesson. What a fun day!
Welcome to Reception – Pink and Lilac classes 2016-2017
We are excited to say hello to all our friends through this blog. We like to share our learning and show you what we get up to in class. We are always busy and do so many fun things, here are some of them……..
International Week 
             
In Lilac Class we have been learning about Spain and in Pink Class we have been learning about America.
We have had a busy and fun week. We have learnt about the countries traditions and culture. We have listened to music from our country and located them on the globe. We have made flags, bunting and tasted food from that country. On Thursday afternoon we welcomed our parents to our classes to see what we have been learning.
On Thursday we dressed in the colours of our countries flags.
Peggy the Pug
On Thursday Peggy the Pug visited us in Reception. She lives with Lily and her family and was excited to be here and was very well behaved. The children loved having her here and asked lots of interesting questions. Thank you to Lily and her mum Sam for bringing Peggy to see us.
Golden Time Raffle
The children have been working hard this term and we have been really impressed with all their efforts. In recognition of good behaviour, kindness and trying hard we have entered all the children who meet these criteria into a raffle. The raffle  was drawn on Thursday by Miss Tunstall and the lucky winners were Nilak and Harry from Lilac Class and Rafael in Pink Class. Well done you three.
There will be another raffle at the end term so keep trying hard!
Ladyland Farm
On Thursday we had an amazing day at the farm. We traveled by coach to the farm where we worked as farmers looking after and feeding the animals. We also had a tractor ride (which was very bumpy!!) a picnic lunch and a play in the fields. We had so much fun and were very tired at the end of the day, some of us had a little nap on the way home.
A Special Visitor
This week has been pet week in nursery. The children have had many animal visitors over the week and on Wednesday Mrs Hamilton-Lee brought her dog Cassie to school. We were very excited about this and were lucky enough to get the chance to say hello.
Model making
We have been working with recycled materials to make models of different modes of transport. The children were very creative and enjoyed making their cars, boats, planes etc….
The Queen's Birthday
This week we have been celebrating the Queen's 90th Birthday. We made crowns, flags, painted portraits of The Queen, dressed up as kings, queens, princesses and princes and had a party. What fun.
Pink Class have completed a display about Queen Elizabeth II.
The Kings, Queens, Princesses and Princes of Lilac Class.
Party time.
Spring Bounce 
On Tuesday we had a great time bouncing on the bouncy castle. As you know we are trying to raise some money to subsidize our farm trip, the children had a great time and you have been really generous collecting sponsorship, thank you once again for your ongoing support.
F
E
N
C
E
!
!
!
This week we are lucky enough to see Mr Lee start work on painting our outdoor fence. We are very excited with the enhancements to our outdoor learning environment and can't wait to see the finished result.
Crowns
As part of the celebrations for The Queen's 90th Birthday we asked you to help your child make a crown. On Thursday 14th April we had a parade to show our beautiful crowns to our friends. Don't we look amazing? Thank you for your continued support.
Easter Egg Hunt
On Thursday 24th March we had an Easter Egg Hunt in our garden. We collected coloured plastic eggs which the Easter Bunny swapped for real chocolate ones!
Spring Disco
       
We had a great time at the Spring Disco on Thursday afternoon dancing and singing with our friends.
Sports Relief
Please remember this Friday, 18th March, is Sports Relief. The children can come to school wearing sporty clothes.
Class Scrap Books
Please remember our class scrap books – your child can bring in photos of things they wish to share with the class. We love to see what you get up to out of school.
Another Busy week
We are always busy in reception and this week has been no exception. Here are some pictures of us busy learning.
The paint gloop was fun!!
Playing the barrier game – we needed to describe our animal to our friends and they were not allowed to peep.
Sand play is one of our favourite things.
We love dinosaurs.
Phonics is fun.
Star of the week
We have introduced a star of the week – each Friday two children from Pink Class and two children from Lilac class will be chosen to receive a special certificate for something super they have done during the week.
Monkey Puzzle Maps
This week, our monkey has been lost in the jungle looking for his mummy. We have been using lots of descriptive words to talk about the animals, write lists and give each other clues to guess which animal we are thinking of.
It has 4 legs, a bushy tail and sharp teeth. It roars and is the king of the jungle… What could my animal be?
The children have been learning about beebots which are simple devices used to guide around a maze. Lots of the children have been using these really well and are able to plan and program a sequence into the beebots.
World Book Day
On Thursday 3rd March we celebrated World Book Day. We dressed up and had a fun filled day. Thank you for providing your children with such super costumes.
The Snail and the Whale!
Our story this week has been all about a tiny snail who hitches a ride on a great blue-black humpback whale. We
have been learning about water because it has been water week and have learned how to describe capacity using terms like empty, half-full, nearly full, full or nearly empty. We have also been measuring capacity by using some equipment. Now we have started looking at weight! Do you have any scales at home that you can practise some weighing?
The Gruffalo
This week we have been reading the story of The Gruffalo. We have dressed up, retold the story using the characters and designed our own imaginary creatures.
We have also used the computer to draw our own Gruffalo's. Isn't he awesome?
Measuring
In maths we have been learning about measuring. We have measured with cubes, bricks, rulers, tape measures and meter sticks. We have measured ourselves, our feet and our friends!
Kung Hei Fat Choi!
We have been celebrating Chinese New Year at school this week. The children have been learning to say Happy New Year in Chinese and it has been great to look at how people in different countries live too! We have made lanterns, coolie hats, cards and much more.  
Taking on the 'Chopstick Challenge'
Pancake Day
We have also been celebrating pancake day. We made pancakes, tasted pancakes and even had a pancake race. We were good at flipping the pancakes although some did end up on the floor!
Which is your favourite topping?

We were good at pancake flipping.
Space/Alien Party Day
We had so much fun on Friday at our Space/Alien dress up and party day. Look at our costumes, don't we look great? We played some games and had some party food. It was a lovely end to our theme on space which we have enjoyed greatly.
Friday 29th January  – Alien dress up day in Reception. 
Space
This week we have continued our learning about space and have had fun reading the story 'Aliens love Underpants'. We have designed patterned pants, looked at aliens and played some speaking and listening games.
In Lilac Class we made a space display and had great fun splatter painting the background.
HAPPY NEW YEAR!!!
This half term we are looking at the topic of space, this is to satisfy the children's interest in Tim Peake our astronaut at the International Space Station. We are reading lots of stories about space and aliens and learning the difference between fiction and non-fiction texts.
Our role play areas are space themed and the children have enjoyed exploring space related activities such as making rockets and learning a song about The Solar System.
We would like to take this opportunity to wish you all a happy and healthy Christmas and look forward to seeing you in the new year.
The first day of school is Monday 4th January.
C

h

r

i

s

t

m

a

s

F

u

n
This week we have been busy making lots of Christmas based crafts. We have made cards, calendars, decorations and have even done some Christmas cooking! What a busy and fun week we have had.
Christmas Party
On Thursday 10th December we had our party. We had a whole day of fun playing games, singing, dancing and eating our party lunch. We even had a very special visitor at our party, Father Christmas came to see us! In the afternoon we went to the Winter Disco. What a fun filled day.