World Book Day
Another exciting week has seen us celebrating World Book Day on Thursday 7th March. We came to school dressed as our favourite book characters, our costumes were amazing (thank you mummies and daddies). We also shared stories with our friends and different teachers visited our classes to read to us. We have all made a book mark to remind us of how much we love stories and story telling.
Writer of the week…
Last week in our assembly we introduced a new 'Writer of the Week' award. The star piece of writing will feature in a frame for the whole week. The winner of this award will be a child who has tried exceptionally hard in their chosen piece of writing! We hope that this will encourage children to continue expanding their writing skills, and celebrate those who do! Congratulations to last weeks winners – Sailujan (Rosen Class) and Rithisha (Murphy Class). 
Welcome back!
This week has been short but filled with loads of fun activities! We read the story of Jack and the Beanstalk and even planted our own bean seeds! We can't wait to watch them grow…
Gardening
As well as planting beans we have been working in our new garden area outside. We have been filling and emptying pots with soil and magic beans and weeding the large pots ready for planting next week.
Sponsored Wheel-a-thon
What a fantastic time we had on Thursday 14th February completing our Wheel-a-thon. All the children joined in and completed ten laps of the junior playground. We supported and cheered our friends and the sun shone!
Thank you so much for your support and for the money you have already raised for us, we appreciate your help and will spend every penny very wisely on resources for your children. If you are still collecting your sponsor money we would be really grateful for all monies to be sent in to school by Wednesday 27th February.
Thank you once again and here are some action shots from the day.
Wheel-a-thon
Just a reminder that this Thursday 14th is our sponsored Wheel-a-thon! A sponsorship form was handed out approximately 2 weeks ago – this is to be returned to school on Thursday. As it's Valentines Day ♥ your child may come dressed in red clothes or with red accessories – please make sure these are still school appropriate. They can also bring in a scooter, bike or pram to ride/push around our track. They will complete 10 laps. The class teacher will sign their sponsorship form and return it to you so that you may collect funds over the half term from friends and family to support your child's effort. All money raised will go towards paying for resources and equipment in the Early Years. We are hoping to raise lots of money from this fundraiser to help us support your child's learning!
Happy riding 🙂
Kung Hei Fat Choi – Happy New Year 
This week we have had a fantastic time learning about the traditions and customs of the Chinese people as they celebrate their new year. We have danced with dragons, completed a chopstick challenge, had a go at Chinese writing, listened to Chinese music, counted in Chinese and made a tasty stir fry! We have had so much fun.
Letter and Number Formation
We have uploaded copies of the letter and number formation rhymes that we use in class. These rhymes help your child to learn how to properly form their numbers and letters. Feel free to print off and practise at home!
Being creative in Murphy Class
This week we have been busy building and creating, we have loved using a variety of materials to make some super models.
'The Ugly Five'
This week we read a Julia Donaldson classic about African animals! We learned about lots of different creatures and talked about ways to describe their features! At the end of the week we made play dough and talked about the process and characteristics of a recipe!
Happy New Year
This half term we are going to be learning about rhyme. We will learn some traditional nursery rhymes and will look at Julia Donaldson as our focus author as all of her books have beautiful rhyming texts.
Christmas in Reception 
We are excited to be heading in to our last week before the Christmas break. It has been a fun filled term with so many exciting activities.
Please remember that on Tuesday 18th December it is party day – all children in reception can come to school dressed in their own clothes and need to bring a packed lunch.
We are looking forward to a fun filled day with a visit from the man in red and a children's entertainer.
         What a busy term we have had!
We have spent our first half term getting to know our new classrooms and making friends. We are now so well settled at school and are loving all the exciting things we are doing.
Welcome to Murphy and Rosen Classes
2018-2019
We are the Reception Classes at our school and are very excited to share our adventures with you.
________________________________________________________________________________________
Ladyland Farm
We had a fantastic day at the farm. We saw how a real farm works, we collected eggs, fed the calves and held baby chicks, it was so much fun!
International Week
This week has been very special! In Pink Class we learned so many cool facts about Australia; the climate; unique animals; famous landmarks; and aboriginal culture! It was lovely to have some parents come to visit and try delicious Australian foods!
Easter Celebrations
We learned all about the Easter Holiday and why some people celebrate it. We made cards; went on an egg hunt; and even made delicious chocolate nests! In preparation for our farm trip we completed the 'Sponsored Bunny Bounce' to help raise money! Check out some of the fun we have been having…
Growing Up
This week we have been learning all about the human life cycle and how our bodies and minds change as we get older. We drew pictures of our families to compare ourselves to family members who were older and younger – how are we different; what can my mummy and daddy do that I can't yet? We have also been doing lots of work around numbers which are larger than ten!
Beatboxing!
This week we had some amazing special guests! Professional beatboxers came to give us a fantastic performance and we learned some sounds too! Check us out… FYI the Battersea Arts Centre runs FREE beatboxing workshops and classes for kids on some Saturdays every month – check out their website for details!
Story Books
Last week we read 'Recipe for a Story' and learned about all the important ingredients we need to make a great story! We then spent the week creating our own storybooks and story maps!
World Book Day
Despite the snow we made it to school for World Book Day. Check out our amazing costumes!
Chinese New Year
We have been learning all about Chinese New Year and the Zodiac Calendar. We had the opportunity to do loads of fun Chinese activities including painting Chinese symbols, chopstick challenges and dressing up in Chinese clothes!
On Friday we got to taste stir fried noodles with vegetables and sauce! Yum! 🙂
Monkey Puzzle
This week we have been reading another book by one of our favourite authors (Julia Donaldson). We have had a fantastic time using the book to learn adjectives to describe the characters and have painted beautiful pictures of the animals in the story. One of our favourite activities has been playing a describing game with our friends.
We have also had fun exploring measuring!
This week the Pink Class Shop was robbed! We wrote up police reports and went on a hunt to find the criminal!
We found the criminal – it was Sam the monkey!
26/01 Momentum Smartie Challenge: just a gentle reminder that we only have one more week to help raise money for this wonderful charity. Year 2 have been hard at work making posters to put up in the classrooms to remind the children to bring those tubes (filled with spare change) into school by Friday 2nd Feb!!
The Gruffalo
This week we have been continuing to learn about rhyme. We have used the story of The Gruffalo as the focus for our learning. What a super story it is and what fun we have had. We have dressed up, played memory games, completed puzzles and used the story characters to retell the story.
Nursery Rhymes
This week we have been learning about rhyming words through nursery rhymes. We have been very creative and have had so much fun. These are some of the activities we have been doing.
On Friday we painted and decorated egg shells as part of our Humpty Dumpty learning!
Happy New Year
Welcome back and Happy New Year to you and your families. This half term we are learning about rhyming. We will use nursery rhymes and some of our favourite stories to help us.
Christmas Concert – Whoops-a-daisy Angel
On Tuesday 12th December we performed our concert to our family and friends. We were amazing, well done reception!
Reception Christmas party
What a fun day we have had – we have partied all day. We played games, sang and danced, bounced on the bouncy castles, had a picnic and even had a special visit from Elsa and Olaf!!
Walk to the post box
On Friday 1st December we walked to the post box to post our letters to Father Christmas. We sang Christmas songs as we walked and one of our lovely neighbours even gave us some decorations for our Class Christmas tree! How lucky are we?
Christmas Dates
Dates for your diaries-
Christmas Fair – Thursday 7th December
Foundation Stage Party – Friday 8th December
Reception Concert – Whoops-a-daisy Angel – Thursday 12th December 9:30am and 2pm   (costumes to school by Wednesday 29th Nov please)
Last Day – Wednesday 20th December – finish at normal time.
We're Going on a Bear Hunt!
Last week each class read the classic children's story, 'We're Going on a Bear Hunt.' Throughout the week we made our own maps, sequencing the story and reminding us of some key phrases; "Long, wavy grass! Swishy, swashy." On Friday we received a message from Arthur and Chester bear saying that they had gotten lost whilst out on an adventure! So we went out on our own bear hunt to rescue them. Have a look:
 Children in Need  
Friday 16th November we celebrated Children in Need. We raised money for this charity by having a 'Teddy Bear Day' where we could bring a teddy to school and wear our own clothes. In the afternoon we made Pudsey Bear sandwiches.
We even went on our own teddy bear walk to show our bears around Abbey Primary!
Anti-Bullying Week
This week was anti-bullying week. We read the story of the rainbow fish and talked about why it's important to be a good friend. We even made our own rainbow fish, decorated with beautiful rainbow scales, and wrote down something we could do to be a good friend!
Remembrance Day
We have been busy making poppies and learning about Remembrance Day. We sat quietly for two minutes and thought about those who have fought for us.
Experimenting With Colours!
This week in reception the children have been very excited about Halloween! Because of this, Pink and Lilac class have been reading the Story of Winnie the Witch and talking about colours. The children have been making their own potions and spells as well as creating their own witch's hats! 

We have also been colour mixing using the three primary colours to make some new secondary ones.
This week is science week! In Class we are conducting an experiment to see what will happen to a bunch of white flowers when they are put in blue water! The children have made predictions and we will find out what will happen at the end of the week!
The children have also been given the opportunity to take part in a science workshop! There were lots of exciting activities to be involved in and experiments to watch. It has been a bright and busy week!
Phonics Workshop
On Thursday 19th October Mrs Hamilton-Lee ran a very successful phonics workshop. This was an opportunity for parents to find out how we teach phonics and discover how they can help their children at home. There is a timetable of workshops throughout the year which cover key aspects of our teaching and learning, look out for the next one!
Houses and Homes
This week we have been thinking about families and how all families are different. We have been building homes out of boxes, each child's home has the photographs of their family on it.  
Everyone is excited to hear about all the different kinds of families we have!               We have been reading the story of The Three Little Pigs and have talked about the types of houses they lived in. we all agreed brick houses are the best!
Lilac Class fun
What a fantastic start to the year! We have had a great time working with our new friends getting to grips with the challenges of reception. We have enjoyed finding our way around school, staying for lunch and visiting the library. We have especially enjoyed doing PE!
Pink Class with Miss Watt and Miss Harman
We've had a brilliant start to the year so far, with everyone settling in really well! We spent a week exploring the school which Pink Class really enjoyed. We got to see all the different areas we might visit throughout the year; the library, the gym, the dinner hall and more! We even took some fun photos of everyone 'rocking in their new school shoes'. 
---
Welcome to Reception 2017/18 
                             Lilac Class – Mrs Skinner, Mrs Delgado & Mrs Hand                                                            
Pink Class – Miss Watt, Miss Harman & Mrs Hand
Welcome to our reception blog. On this page you will find information about the fun we are having in reception this year. Over the last month the children have settled in well to their new classes. We have enjoyed welcoming some old (those who have been to our nursery) and new friends to our school. We have had a busy time getting to know your children, finding out about their likes and dislikes, supporting them in making friends and learning the rules for our new classes.
We look forward to updating you about our learning adventures over the coming months.
We will be adding photographs to show you how much fun we have at school, if you would like your child to appear on the blog please return your completed Media Permission form to your child's class teacher or the school office.
Kind regards,
The Reception Team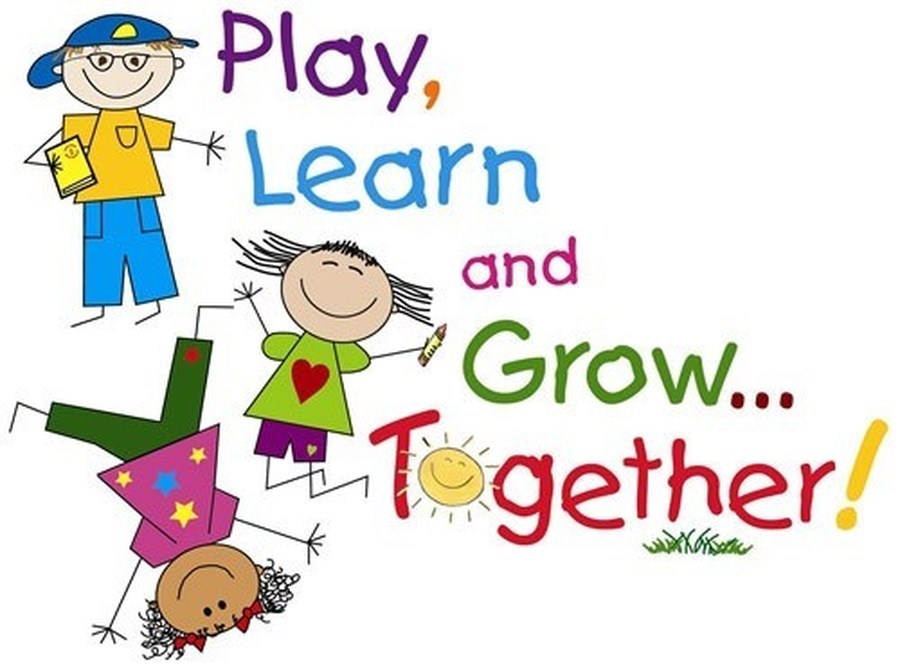 _________________________________________________________________________________
---